Enterprises
We offer a good teleworking experience to your teams. Our facilities guarantee business continuity in times of crisis. Teleworking equipment in Geneva, Lausanne, Vaud, Switzerland.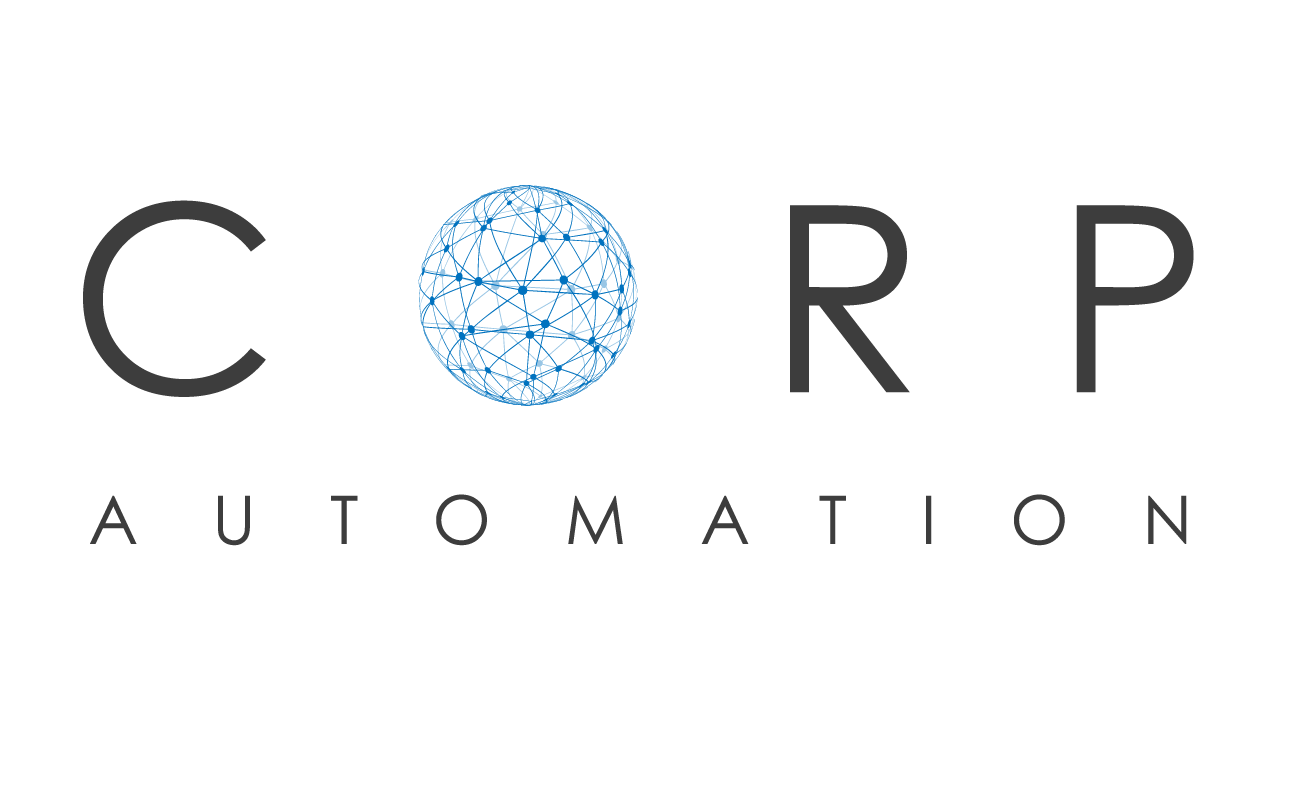 Enter the age of teleworking
All over the world, more and more companies are moving towards a telework policy for their employees. Such an arrangement not only meets employees' demands for flexibility, but also benefits employers in terms of reducing the cost of real estate and facilities, increasing employee productivity, and ensuring business continuity in times of crisis and emergency when it is not possible for employees to travel to the office. To provide a great teleworking experience for your employees, we will ensure that your online meetings: are easy to reach for both your team and your external customers/suppliers; give priority to video; are secure with VPN and 2FA.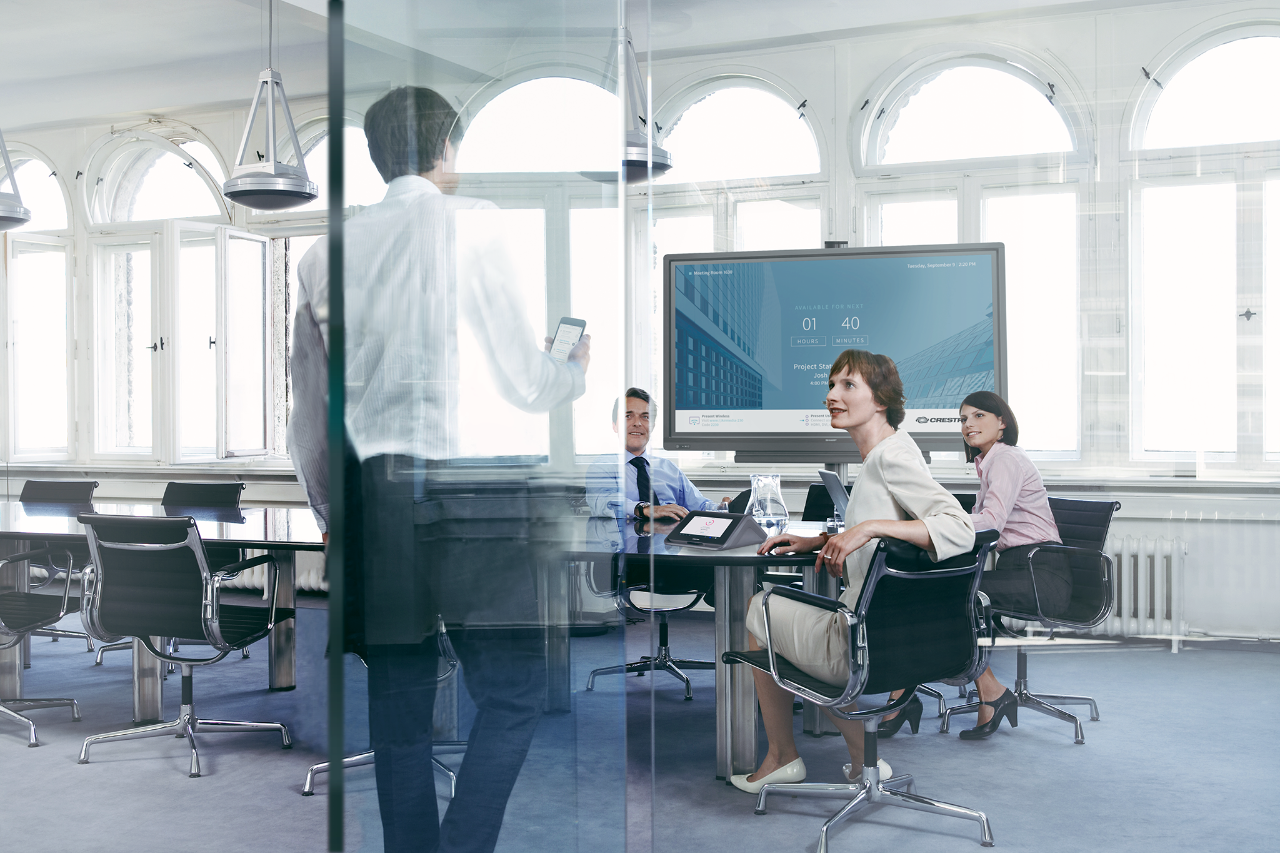 Meet with no delays
It has become a reality that the moment we want to have a conference call or a brainstorming meeting with the colleagues, technology fails us. This is when we start wasting the team's time struggling with the sound or finding the right cable for our laptop. Knowing that every minute is precious, we help our clients organize their workspace and keep it operational and reliable at all times.
Save energy
We help our clients smartly use energy at work, and consequently save their money. For example, a built-in occupancy sensor supports energy-saving automation as well as collection of room-usage data. This guarantees that no energy is wasted as soon as everybody has left the room. Other sensors can do the necessary reporting for our customers to achieve the optimum usage of presentation devices.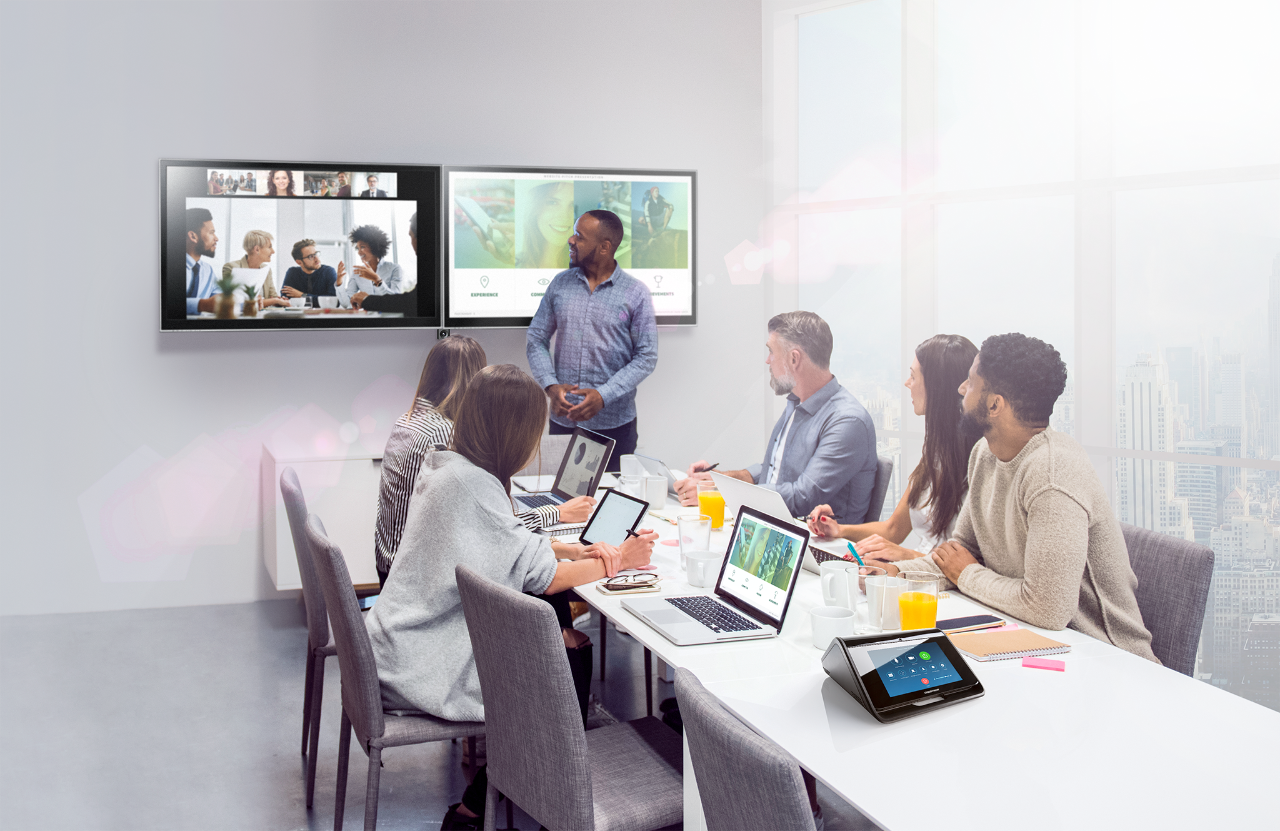 Boost your teams' productivity
To get groups connected and collaborating instantly, we apply network-based control and management of conference rooms that allow us to do things like: one-touch meeting start, fast switching from one communication type to another, easy file sharing, securely connection to the room's display with a simple wireless link, thus avoiding the mess of untidy wires.
Train smartly
Smart technologies can help give great training experience to the team. Videoconferencing, lecture recording, streaming video, remote presentations make any seminar more productive. Instructors can control volume, lights, temperature, shades and more from just one button to contribute to comfortable learning environment for their trainees.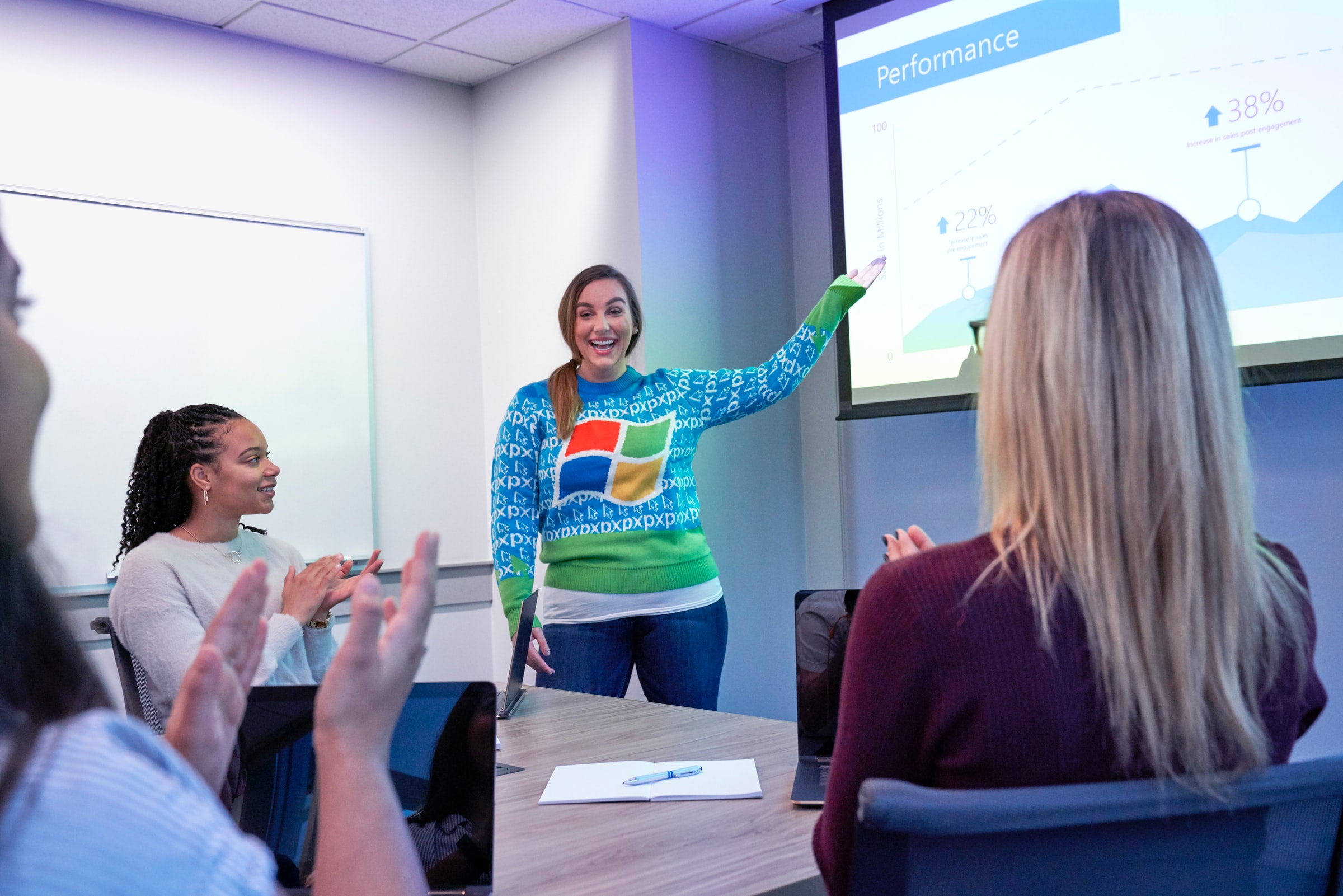 Create collaborative atmosphere
With all these intelligent solutions we help create a true collaborative atmosphere for people to work smarter and more efficiently. We turn our clients' business into a high-performance enterprise.
Address
Route de Berne 24
1010 Lausanne